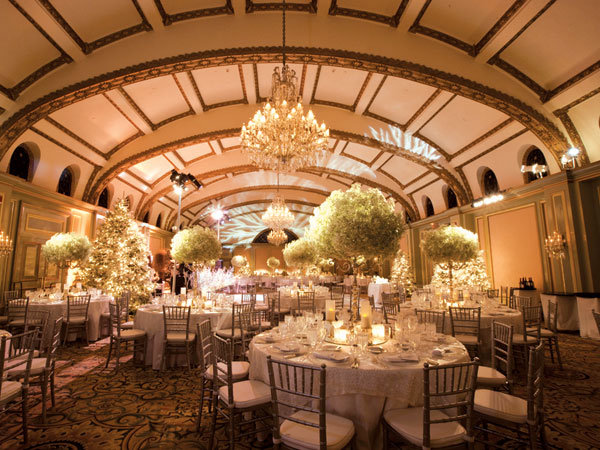 The Winter is approaching fast! Typically people consider the wedding season to be over with but PLEASE don't count it out just yet. Every little girl dreams of her wedding day, sunshine, no rain....perfect weather. Then, there is the little girl that dreams of a Winter Wonderland.....all white, fresh snowflakes, crisp air, and purity. So for those little girls who dare to dream and for the woman who are making their dreams reality....I say to you Congrats! Enjoy your winter wedding, Princess!
See the winter white with a hint of green? You can add any accent color of your choice to those crisp white linens and your wedding will be talked about for years to come! My favorite color is purple and I can see it bouncing off those white walls now!
The branches are the key element to these centerpieces. They bring the feel of nature indoors. What a warm cozy feeling! The best part about these are that you can do them yourself!
If you are looking for centerpieces with some height....HERE YOU GO! These absolutely blew me away! I think when it's time for me to renew my vows I'm going Winter Glam....HOOKED!
Can you say Bling!?! This has got be me the most beautiful idea yet. This centerpiece is easy to imitate yourself. Tree branches, beads, and feathers....Now we have a WINTER DIVA PRINCESS..love it!